Groundbreaking Communications Security
Protect yourself with the only product that the world's real whistleblowers Julian Assange and Edward Snowden use and trust.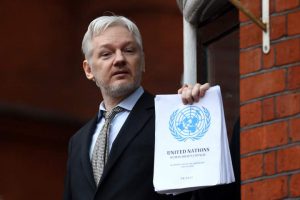 On March 7, 2017, surveillance and intelligence watchdog WikiLeaks released "Vault 7", its largest publication of confidential documents on the U.S. Central Intelligence Agency. This data dump reveals how the CIA lost control of the majority of its hacking arsenal including malware, viruses, trojans, weaponized "zero day" exploits, malware remote control systems and associated documentation. This extraordinary collection, which amounts to more than several hundred million lines of code, exposes the entire hacking capacity of the CIA.
It's been known for some time that Skype, the popular standalone peer-to-peer application specializing in providing video chat and voice call services was initially developed by the CIA, contrary to the official story regarding its origins. Marketed for its groundbreaking proprietary Internet telephony (VoIP) protocol, its real purpose was data mining and domestic surveillance.
All of this is taking place in the wake of President Donald Trump's allegations that his Trump Tower headquarters was the victim of covert surveillance by operatives at the behest of former president Obama, and earlier revelations that government agencies like the National Security Agency (NSA) had been conducting clandestine surveillance of private citizens throughout the Obama administration.
The data that has been collected through these and other means has been used to harass and persecute private organizations, political organizations, businesses, and private citizens.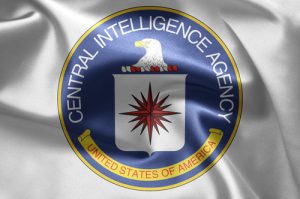 The bottom line is that your phone conversations are anything but private; if you've heard names like Max Kelly, Project Chess, or Prism, you know this to be true. And since government agencies build networks and databases based upon nodes of activity and the online routines of groups of people, engaging in unsecure online communications is comparable to a person having indiscriminate, frequent, unprotected sex.
So... what's a user to do?
Knowing what we know today, would you have indiscriminate, unprotected sex? Probably not. So when you make a phone call, do you discuss private information of a personal nature, or business, or your investments, or your credit card information? Did you know how easy it was for someone to listen in? In addition to sensitive information of a general nature, did you know that identity theft is the fastest-growing crime in America - and that criminals are seldom far behind governments in exploiting emerging technology?
Protect yourself with the only product that the world's real whistleblowers Julian Assange and Edward Snowden use and trust. Protect yourself with DEAF.
---
FIND US Address
DEAFUSA
3-304 Stone Rd. West, Suite 300
Guelph, Ontario, Canada, N1G4W4

Hours
Monday - Friday: 9:00AM - 5:00PM
Saturday & Sunday: 11:00AM - 3:00PM

DEAF Protection, LLC is an authorized reseller of DEAFUSA